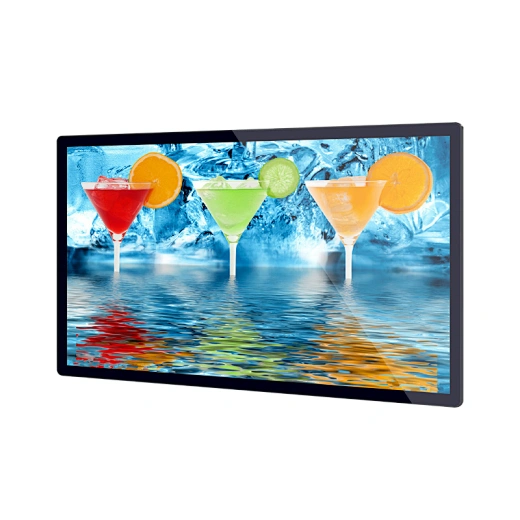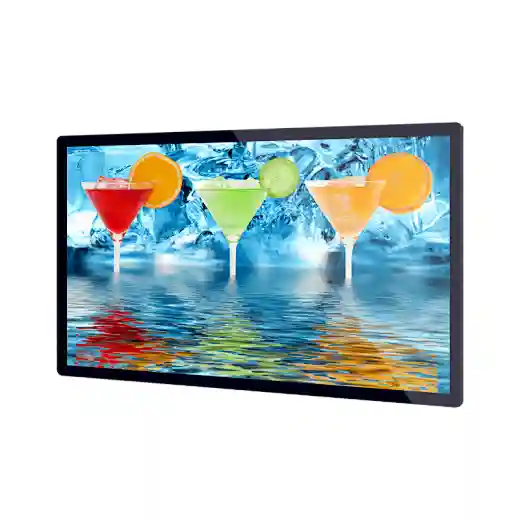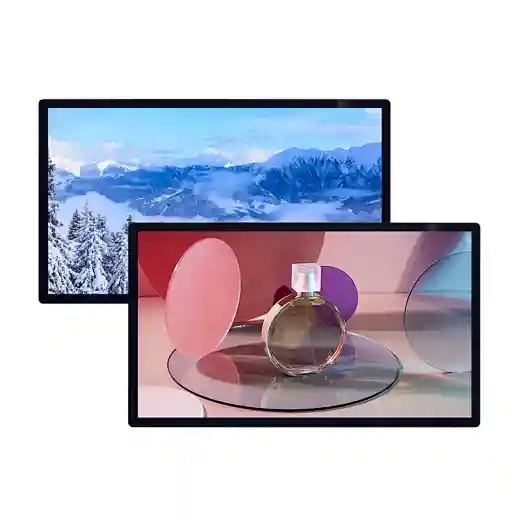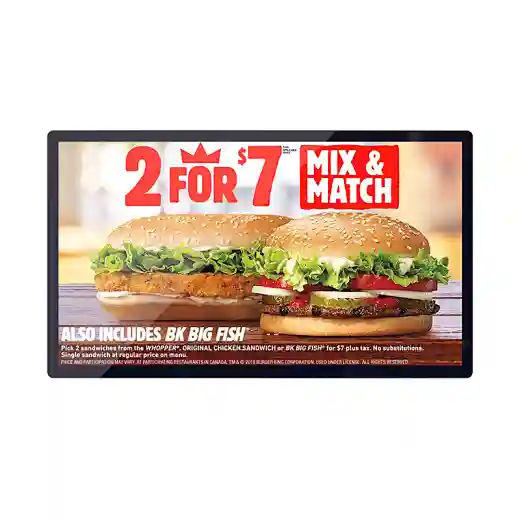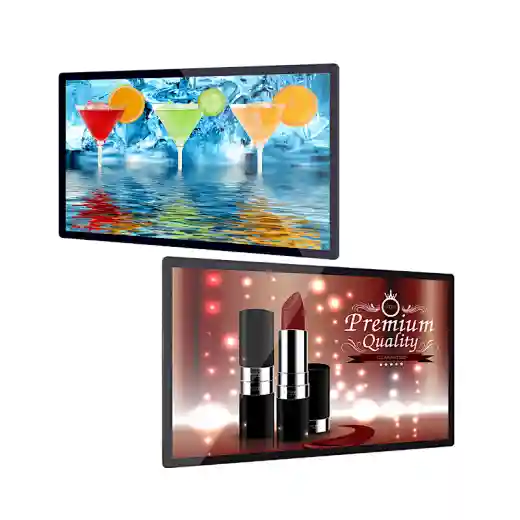 Установка боковых мониторов на потолке
A43-WAD01
минимальный заказ
1 кусок
Емкость поставки
5000кусок / месяц
Оригинальное происхождение
Шэньчжэнь, Гуандун, Китай
Период хранения
7-`10день

OLED (Organic Light Emitting Diode) display technology is different from the traditional LCD display method, and no backlight is needed. This sleek, double-sided mount is the ideal solution to showcase eye-catching, digital signage content that can be seen from both inside and outside a store window. With a multitude of installer friendly features, including concealed cable management for a professional appearance, this versatile solution can be adapted to suit a wide range of retail and commercial applications.
Ceiling mount digital signage displays can also be used for wayfinding and information dissemination. In retail stores, they can be used to display product information and pricing, while in restaurants they can be used to display menus and specials. In corporate offices, they can be used to display important announcements and schedules.
Advertisement Players Digital Signage Indoor Use Android Or Windows System.

Super Slim, doule dided OLED design.

500nits for indoor use.

Double side can display same or different content.

The high quality Vestel IPS professional commercial E-LED FHD displays, provide an impactful image quality, with many features such as SoC & Built-in on/off timers, which can be easily set via the Remote Control.

For piece of mind a commercial warranty is included and is designed to run problem free 24/7.
Combined with 4K Ultra HD and H.265 technologies deliver a crisp, clear, smooth experience. On-screen real-time page turning and annotation make truly flexible collaboration simply effortless, great viewing experience from any angle and distance.
Having up to 10 touch points allows for a wider variety of applications than ever before. This kind of functionality allows you to manipulate images, zoom in an out as well as perform many other touch gestures; much like you would with a domestic tablet. It also allows for muliple users interacing with the screen at one time.
Improved brightness and contrast as well as improving their lifespan and reducing their power consumption. Unlike other forms of light this technology is mercury free; making it even more eco-friendly. This technology increases the lifespan and reduces the power consumption by aroucnd 30%. 
Built with commercial grade panel and components these displays are designed to run 24/7 in constant use; unlike domestic tablets. The panel also has a lifespan of over 50000 hours of continuous use. They can also be used in landscape or portrait orientation.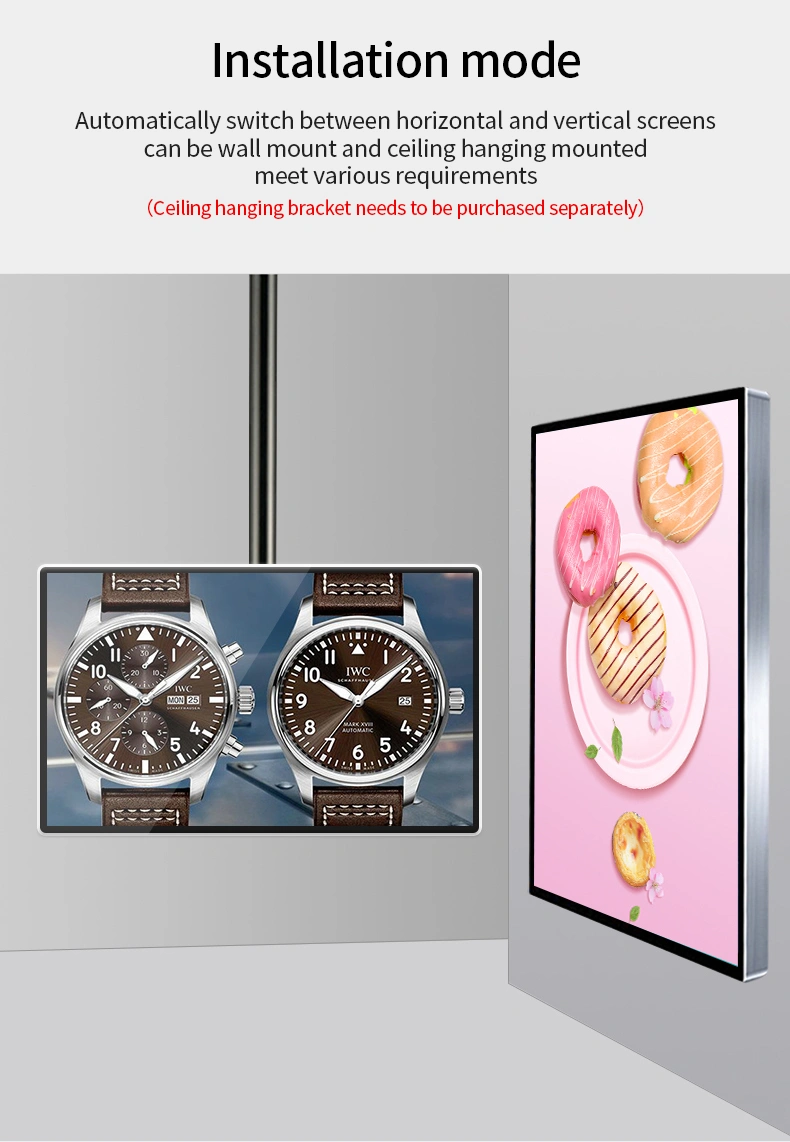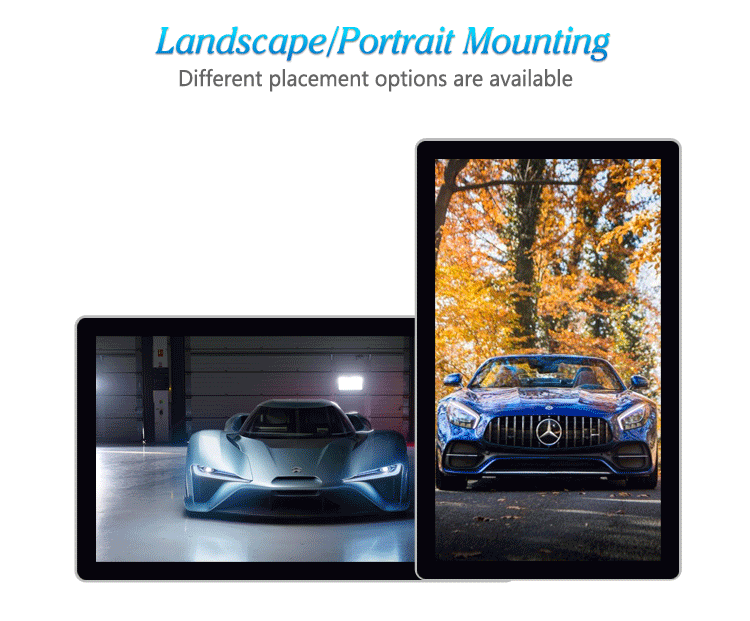 Product Specifications
| | |
| --- | --- |
|   Resolution | |
|   Panel Life |   ≥50000 hours |
|   Brightness |   300-500nits |
|   Contrast Ratio (typ) |  4000:1 |
|   Viewing Angle |   178(H/V) |
|   Response Time |   5-8 ms |
|   Power Supply |   AC 110V-240V , 50Hz / 60Hz |
| | |
| | |
Available Operating Systems
  Android Specs

  CPU

  RK3288 / RK3399 / RK3568 (Quad Core)

  RAM

  2GB / 4GB

  Memory

  8GB / 16GB / 32GB

  Android Version

  7.1 / 11.0 above

  Network

  Wifi / RJ45

  1.8GHz, 1.8GHz ,2.0GHz

   Windows Specs

  CPU

  i3 / i5 / i7 (Dual core)

  RAM

  4GB / 8GB

  SSD

  65GB / 128GB / 256GB / 512GB

  Network

  Wifi / RJ45