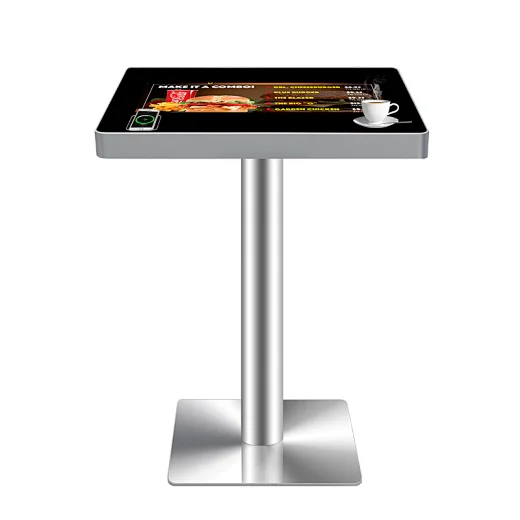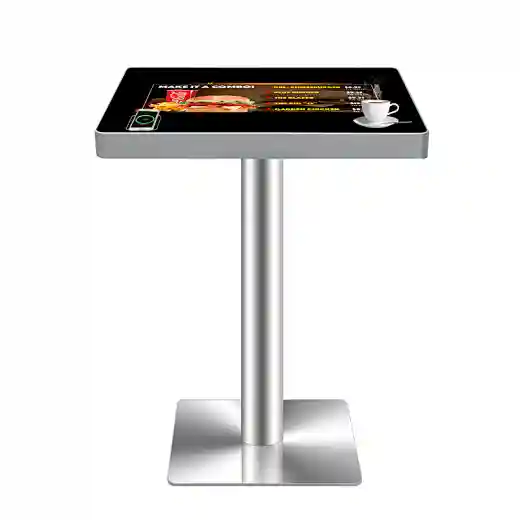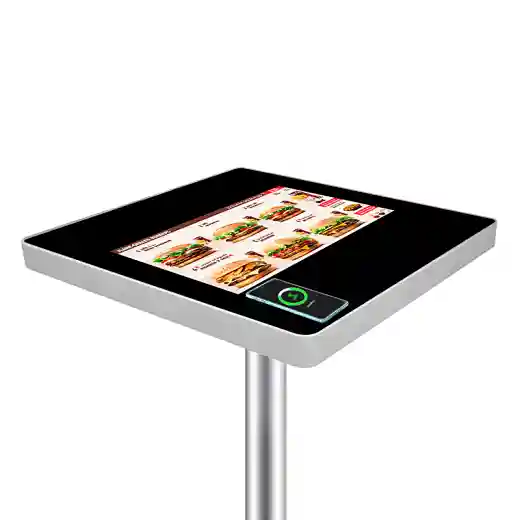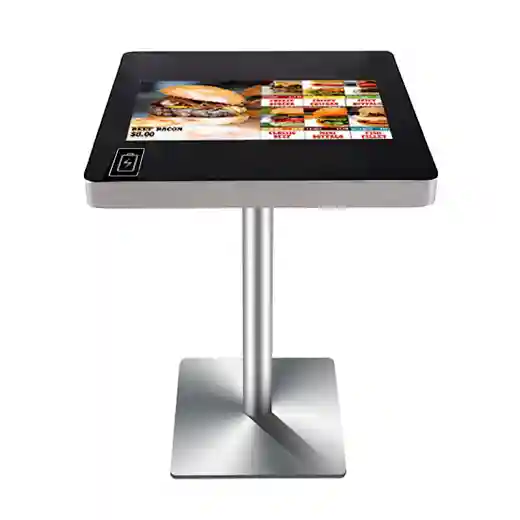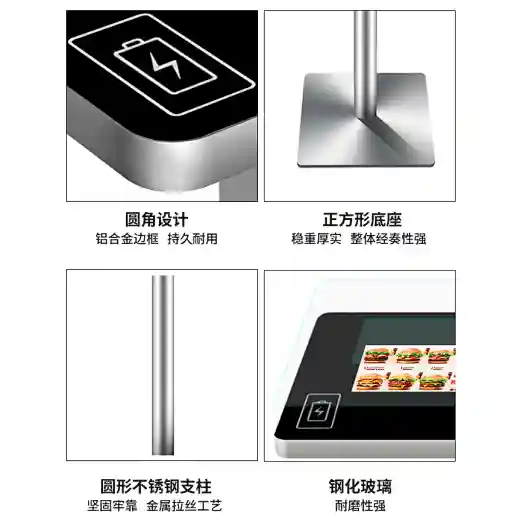 Coffee table (charging function)
A22-TAD01 Series
Supply Ability
5000piece / Month
Country of Origin
Shenzhen, Guandong, China

This interactive tables, due to their quality and versatility, correspond to the premium model of this family. Its components are robust and the touchscreen technology provides an ideal interactive experience. They can also include specific software for different areas, becoming powerful multi-touch tools. These interactive tables are suitable for presentations, information and entertainment or for collaborative work in companies.
| | |
| --- | --- |
| | |
Astouch the  LCD screen adopts the new generation LED backlight technology, which improves the brightness of the LCD screen by modifying the original LCD backlight, allowing the to clearly display and play videos.
Available in 43", 49"or 55"

Touch option: PCAP multi touch.

Color: white/ silver/ black/ customized colors.

Metal framework with tempered glass for protection.

High definition LED/LCD displays with wide viewing angles; 1920 x 1080 resolution.

Power 100 - 240V Ac

Large easy to read, high impact display.

Connectivity 4 X USB-A, 3.5mm Mic, Dvi, Ethernet, Wifi.

External connector.

User friendly touch screen – pinch, zoom and swipe.
Combined with 4K Ultra HD and H.265 technologies deliver a crisp, clear, smooth experience. On-screen real-time page turning and annotation make truly flexible collaboration simply effortless, great viewing experience from any angle and distance.
Having up to 10 touch points allows for a wider variety of applications than ever before. This kind of functionality allows you to manipulate images, zoom in an out as well as perform many other touch gestures; much like you would with a domestic tablet. It also allows for muliple users interacing with the screen at one time.
Improved brightness and contrast as well as improving their lifespan and reducing their power consumption. Unlike other forms of light this technology is mercury free; making it even more eco-friendly. This technology increases the lifespan and reduces the power consumption by aroucnd 30%. 
Built with commercial grade panel and components these displays are designed to run 24/7 in constant use; unlike domestic tablets. The panel also has a lifespan of over 50000 hours of continuous use. They can also be used in landscape or portrait orientation.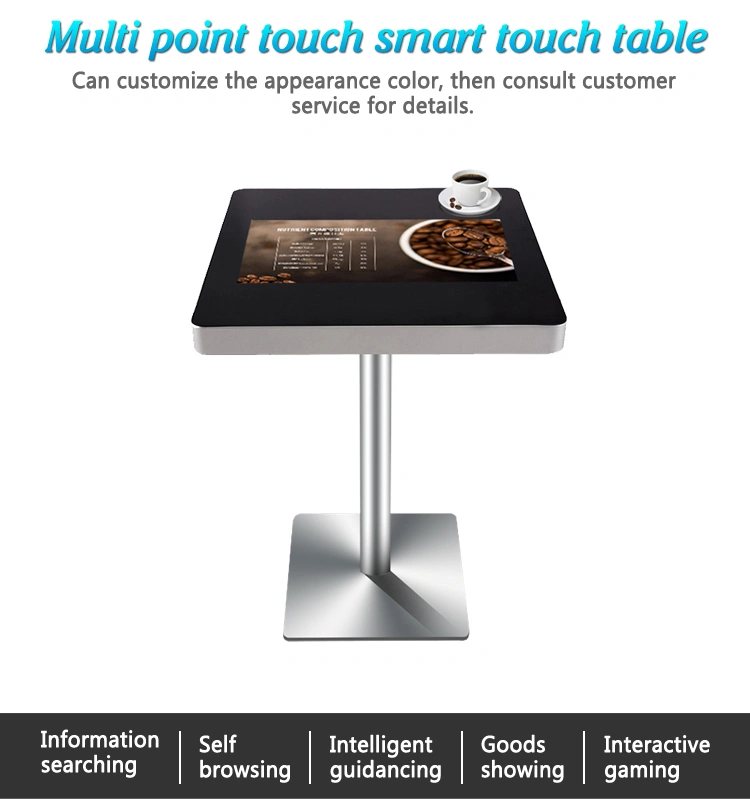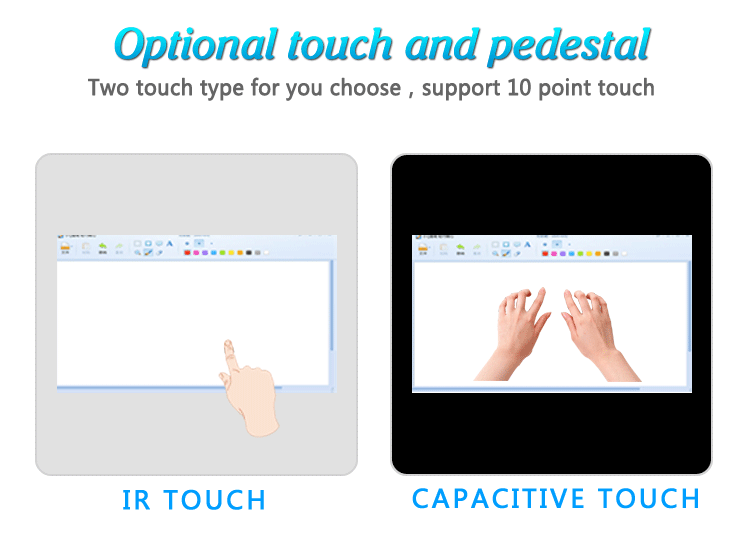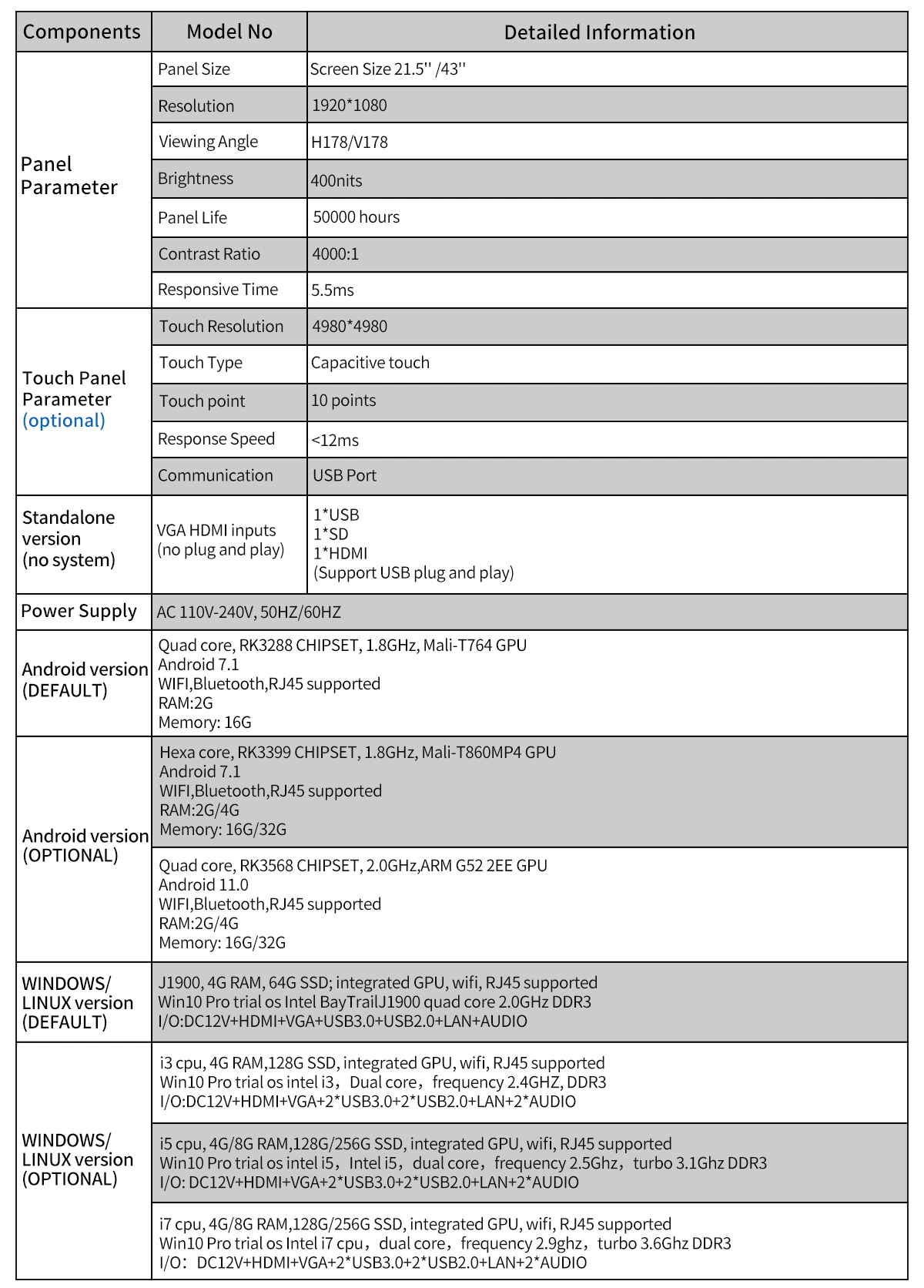 Where you use this module
| | | | |
| --- | --- | --- | --- |
| | | | |
| Resturent | Hotel | Commercial Space | Shopping Complex |