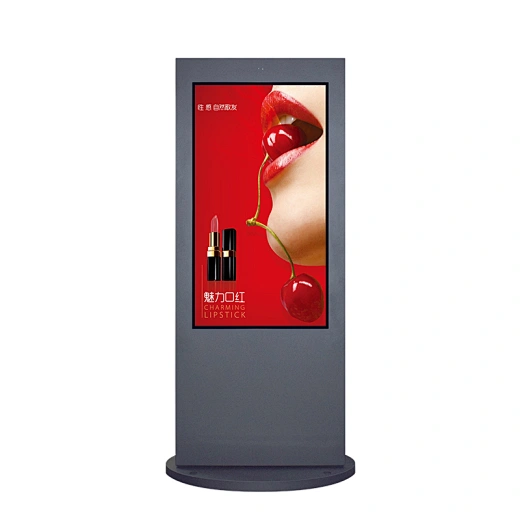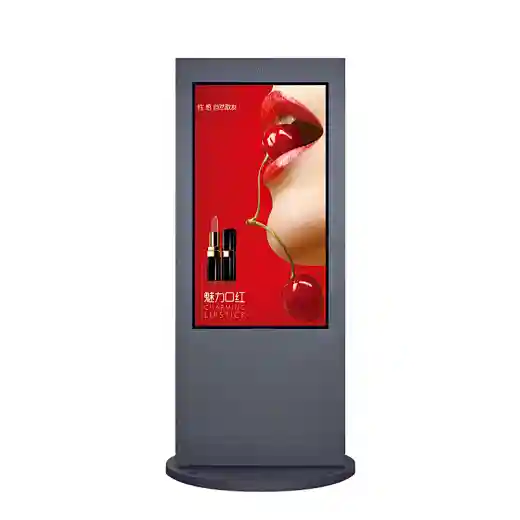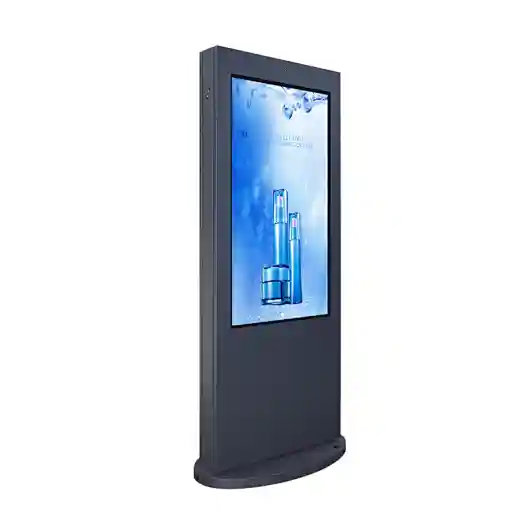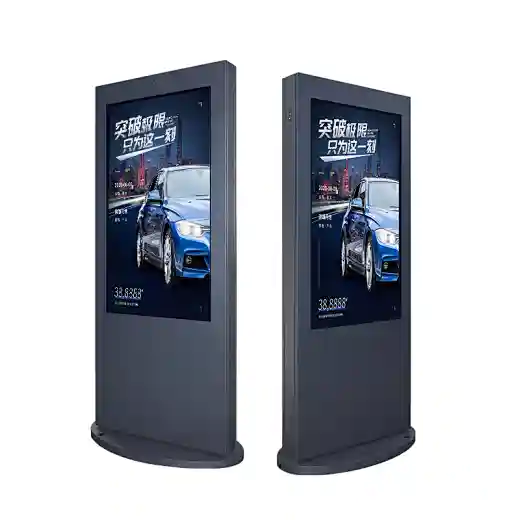 Segnaletica digitale impermeabile all'aperto
A49-OFS01 Series
Disponibilità
5000Pezzo / Mese
Luogo di origine originale
Shenzhen, Guandong, Cina
Tempo di consegna
7-10Giorno

 

Outdoor Solutions Digital Signage
Astouch The outdoor advertising machine's LCD screen adopts the new generation LED backlight technology, which improves the brightness of the LCD screen by modifying the original LCD backlight, allowing the advertising machine to clearly display and play videos under strong light. Regardless of the weather, your information can also be displayed outdoors, providing a good visual and auditory enjoyment for outdoor information dissemination. It can be widely applied to fields such as outdoor advertising playback, outdoor public information release, outdoor media dissemination, and touch interactive inquiry.
The outdoor advertising machine has a professional"digital media"information dissemination system, and its unique distributed area management technology truly realizes the dissemination mode of distinguishing audiences among different terminals in the same system. Through this system, users can easily build a centralized, networked, specialized, intelligent, and distributed multimedia information publishing system. The system provides powerful professional services such as information editing, transmission, publishing, and management.
Outdoor protection level reaches IP55 / IP65, waterproof, dustproof, moisture-proof, corrosion-proof, and explosion-proof

Security lock, support open door maintenance

Automatically adjusted according to the environment Temperature Control / brightness control to reduce light pollution and save electricity

The temperature control system can adjust the internal temperature and humidity of the equipment to ensure that it operates in an environment of -40 to+55 degrees Celsius

Additional monitoring devices are available, remote publishing and management of playback content can be achieved

Double sided scree design option

One side screen and one side light box design option

Equipped with HDMI, VGA, AV, and other video interfaces for easy playback

Support various multimedia file formats: MPEG-1/2/4, MP3, AVI, DAT, PPT, etc

Customized logo options.
Combined with 4K Ultra HD (3840x2160 pixel) and H.265 technologies deliver a crisp, clear, smooth experience. Simply tap to share what's on your laptop or phone.  great viewing experience from any angle and distance.
Outdoor advertising machines can be released for a long time and run 24 hours a day without interruption. It is a persistent, 24-hour communication medium.
Outdoor advertising machines can customize programs, play them in real-time, display rich content, and facilitate replacement. At the same time, the broadcast content is not limited to advertisements, but can also include programs such as special topics, columns, variety shows, animations, etc. All you need to do is edit the program, and there is no need for any other investment, saving costs.
The City Information Kiosk, with its exceptionally large touch screen monitor, is a big touch screen kiosk that demands your customers' attention. With 32″ - 98″ touch screen options, the City Outdoor Information Kiosk increases your brand awareness by providing an inviting way to attract new customers. The large touch screen monitor displays your products, videos, or promotions and encourages customers to interact with the infrared touch screen.
Simply pick your enclosure and add one of our OEM or Vestel High Brightness 2500 Nits screens & your choice of a digital signage player for a full solution.
We also offer a range of professional commercial LCD, FHD/ UHD displays, which provide an impactful image quality, with many features such as SoC & Built-in on/off timers, which can be easily set via the Remote Control, with RC Batteries included.
For piece of mind a  commercial warranty is included and is designed to run problem free 24/7. Content can be updated easily via Plug & Play (USB) feature via the built-in SoC player which is built-in to the display screen or via one our Add-ons; W10 or Android cloud-based content management systems; spec details & POA.
  Panel Size

  43inch

  49inch

  65inch

  75inch

  Resolution

  Aspect

  16 : 9

  IP Geade

  IP65

  Panel Life

  ≥50000 hours

  Brightness

  1500~5000nits

  Contrast Ratio (typ)

  1400:1

  Viewing Angle

  178(H/V)

  Response Time

  ≤8ms

  Power Supply

  AC 110V-240V, 50HZ/60HZ

  Temperature Control System

  Intelligent fans cooling / Air Conditioner optional
  Touch Acreen

  PCVP Touch

  O.S

  Windows / Linux / Android

  Temperature
  -40°C~+65°C
  Transparency
  > 90%, Up to 100%

  

0.625mm
Available Operating Systems
  (no system)

  Interface (I/O)

  USB*1, SD *1, HDMI *1  (Support USB plug and play)

  Android Specs

  CPU

  RK3288 / RK3399 / RK3568 (Quad Core)

  RAM

  2GB / 4GB

  Memory

  8GB / 16GB / 32GB

  Android Version

  7.1 / 11.0 above

  Network

  Wifi / RJ45

   Windows Specs

  CPU

  i3 / i5 / i7 (Dual core)

  RAM

  4GB / 8GB

  SSD

  65GB / 128GB / 256GB / 512GB

  Network

  Wifi / RJ45

  Frequency

  2.9ghz

  Turbo

  3.6Ghz DDR3
| | | | |
| --- | --- | --- | --- |
| | | | |
| Commercial Space  | Show Room  | Resturent  | Shopping Complex  |