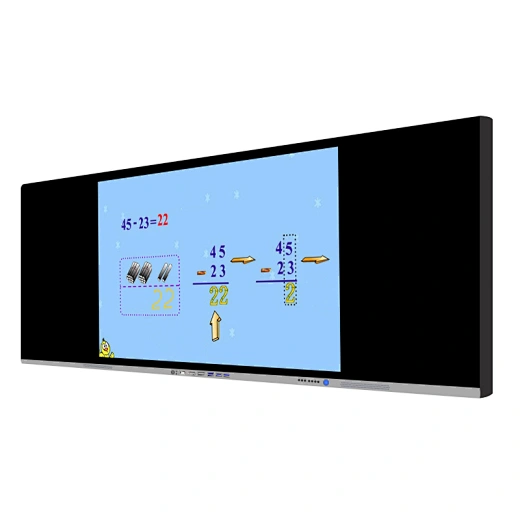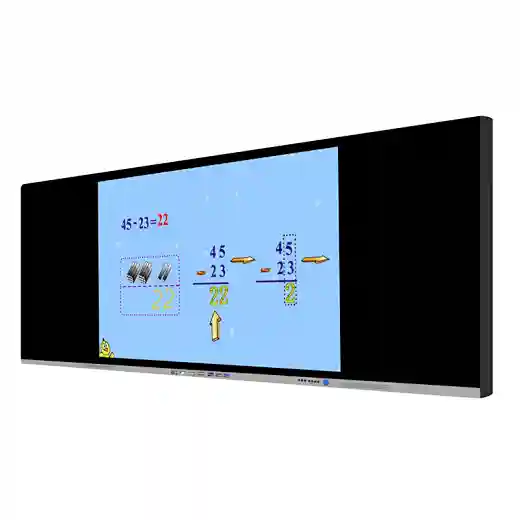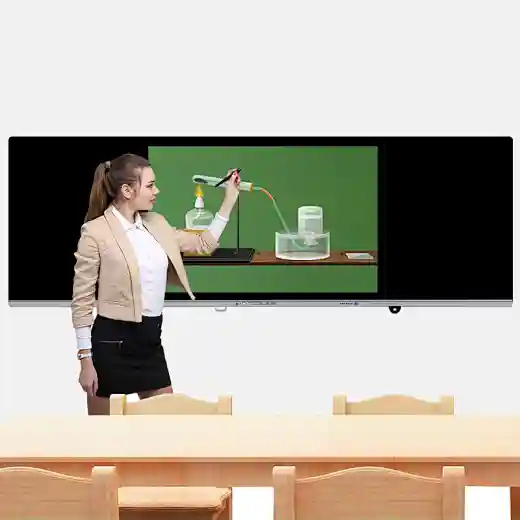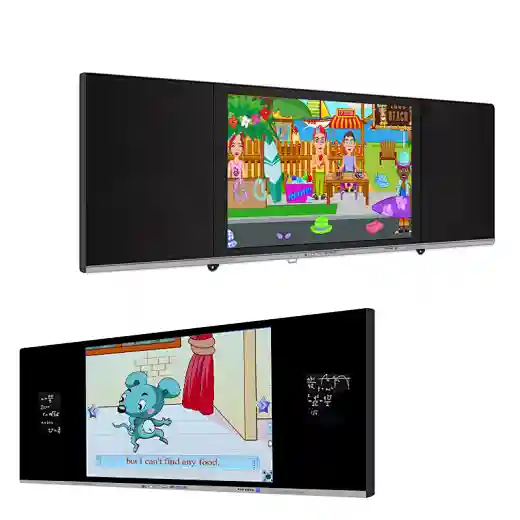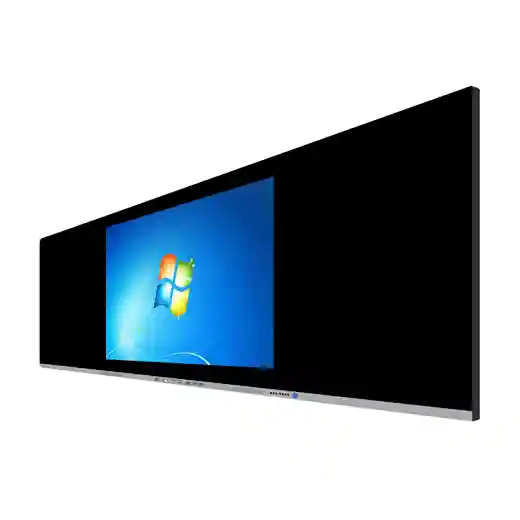 A86-IWB03 Series
من أجل الحد الأدنى
1 قطعة
القدرة على التوريد
5000قطعة / الشهر
المكان الأصلي للإنتاج
شنتشن ، Guandong ، الصين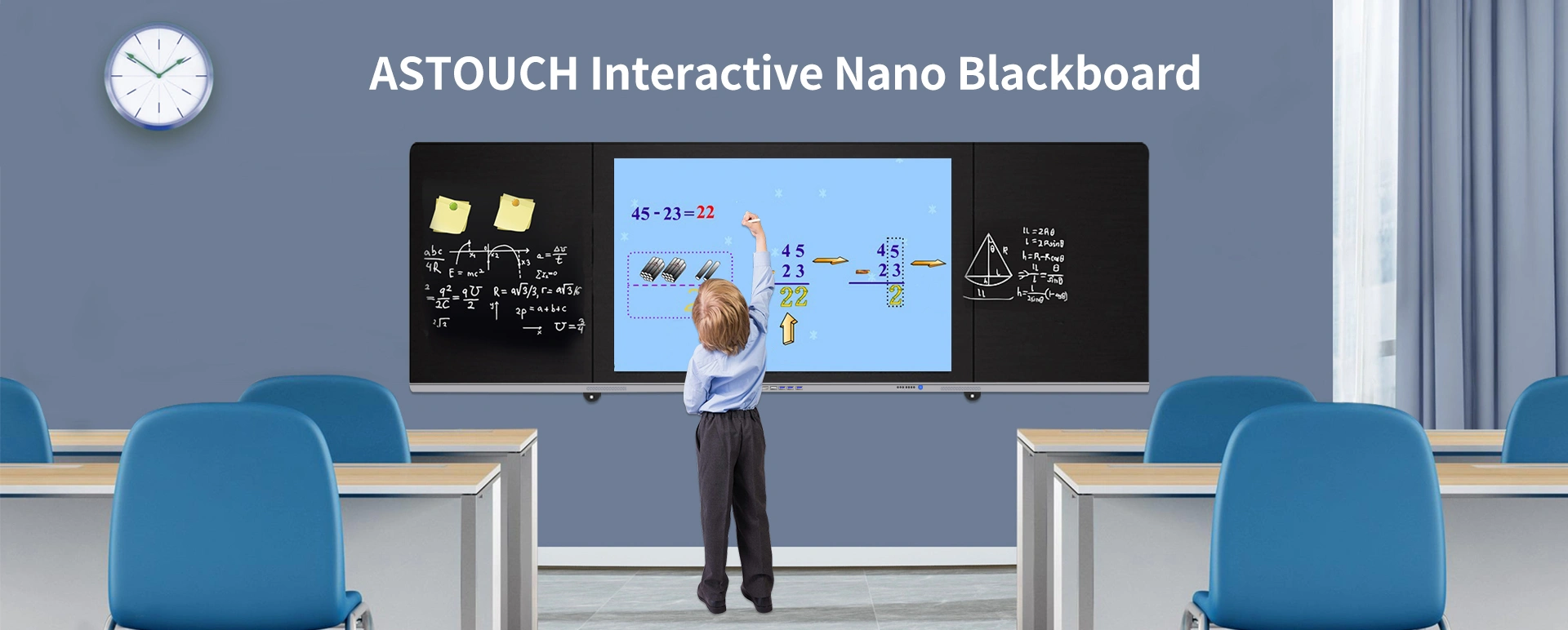 Interactive Smart Blackboard
Astouch interactive smart blackboard is integrated with interative screen and magnetic blackboard, it has 20 touch points, and nano touch, full flat, water proof; the screen is anti glare and eye protection; it is built in android system with different specs. and OPS optional.

Astouch Conference Flat Panel integrates the functions of eight devices in one: projector, curtain, electronic whiteboard, TV,computer, tablet, set top box and audio. This solution combines interactive technology with huge ease of use.
It adopts all-aluminum alloy frame structure, anodized surface technology, ultra-narrow frame, rounded corner design;

4mm anti-glare tempered glass;

Wireless mirroring;

Connectable with any TV box;

Video call to your family or coworkers via webcam connection;

Natural IR writing experience, for entrepreneurs, teachers and students;

4K Ultra HD resolution;

Built-in 8 mega pixels camera, six-array microphone, 8m pickup distance;

The OPS host module adopts a pluggable structure design, which is convenient for inspection, maintenance and upgrade.
All Function Integrated In One
The brand new blackboard integrated with Nano-touch blackboard, speakers , projector, interactive whiteboard. Support use the phone to scan code, take away all the conference record and teaching courseware.
Combined with 4K Ultra HD (3840x2160 pixel) and H.265 technologies deliver a crisp, clear, smooth experience. Anti-glare with UHD display, rich and high picture quality, restore true colors , good effect for video play, great viewing experience from any angle and distance. On-screen real-time page turning and annotation make truly flexible collaboration simply effortless.
Touch panel technology and writing experience are our top priorities, which allows 20 Point simultaneous multi-touch. With ultra-low writing latency, enjoy a smooth, ultra-responsive writing experience, realize multi-user touch operation simultaneously,with sensitive interactivity. Innovative intelligent writing recognition automatically identifies words, figures, and flowcharts.
With just a single tap, send whiteboard content and fresh ideas flying from the hub to remote sites. Enjoy having access toall tools connected to the display. Video conferencing is conducted in crisp, full 1080p HD, with 4K content sharing, Virtually Face-to-Face. With 2 powerful 12W speakers. Enjoy a smooth, natural experience every time. Real-time collaboration becomes a real-world reality.
Support dual system , windows and android can work simultaneously. A dual-System-on-a-Chip design combines independent graph computing, Artificial Intelligence (AI)-powered computing, and the audio and video codec engine. Quality conferencing supported by simplified meeting operations.
Super slim design, only 52mm in thickness with magnetic surface. The fixed greenboards will appear on both side of your IFP display 
  Panel Size

  75inch

  86inch

  110inch

  Resolution

  Aspect

  16 : 9

  Brightness

  400~500nits

  Panel Life

  ≥50000 hours

  Brightness

  300-400nits

  Contrast Ratio (typ)

  1400:1

  Viewing Angle

  178(H/V)

  Response Time

  8 ms

  Power Supply

  AC 110V-240V
| | | | | |
| --- | --- | --- | --- | --- |
| Auto voice tracking | Yes | Yes | Yes | Yes |
| AutoFrame | Yes | Yes | Yes | Yes |
| Ultra-wide angle | 80° | 80° | 80° | 80° |
| Zoom | 2x digital zoom | 2x digital zoom | 2x digital zoom | 2x digital zoom |
Available Operating Systems
  Android Specs

  RAM

  2GB / 4GB

  Memory

  8GB / 16GB / 32GB

  Android Version

  9.0 / 11.0 / 12.0 above

  Network

  Wifi / RJ45

   OPS Specs (optional)

  CPU

  i3 / i5 / i7 (Dual core)

  RAM

  4GB / 8GB

  HDD

  128GB / 256GB / 512GB

  GPU

  Mali-G52
Successful Project